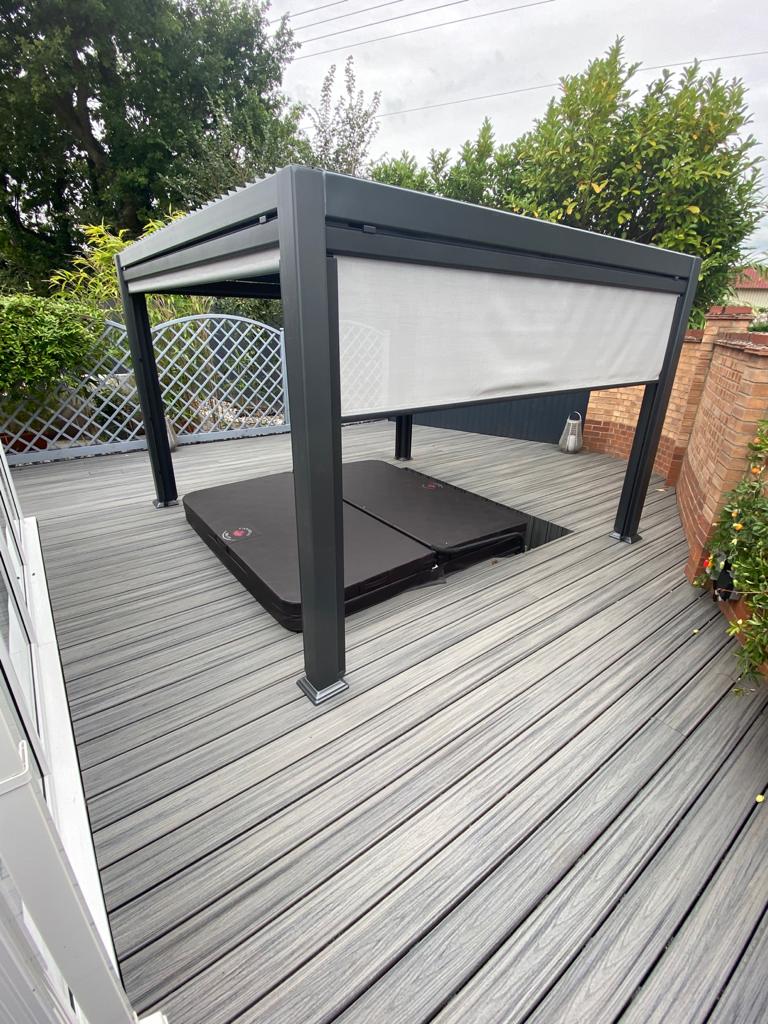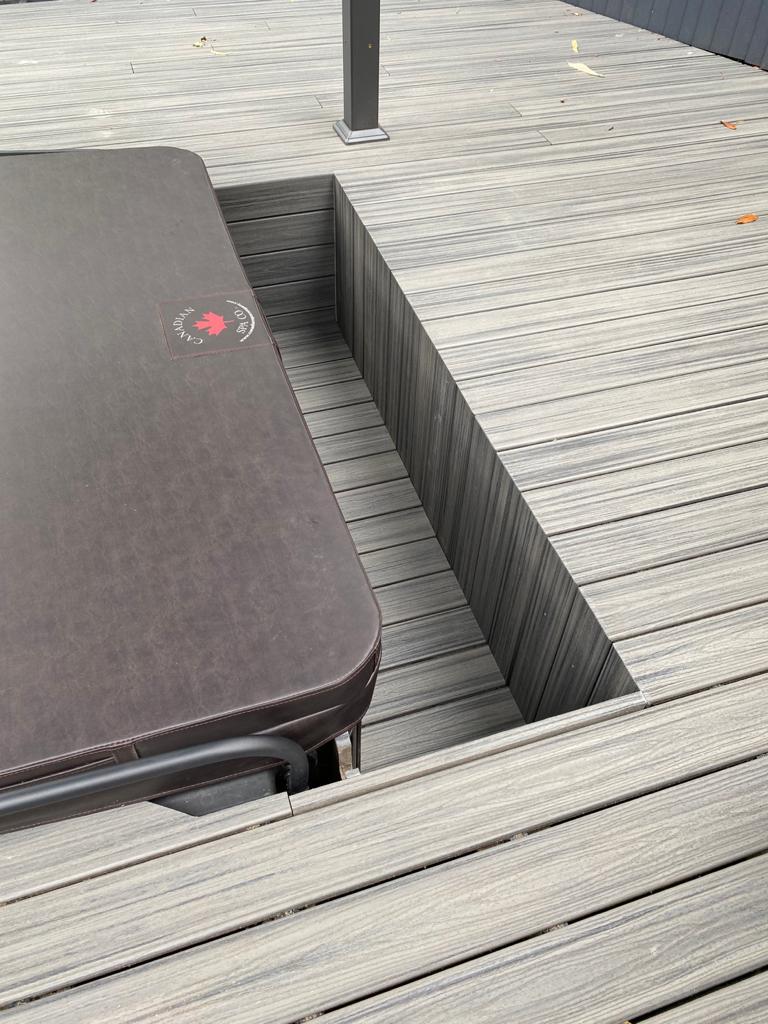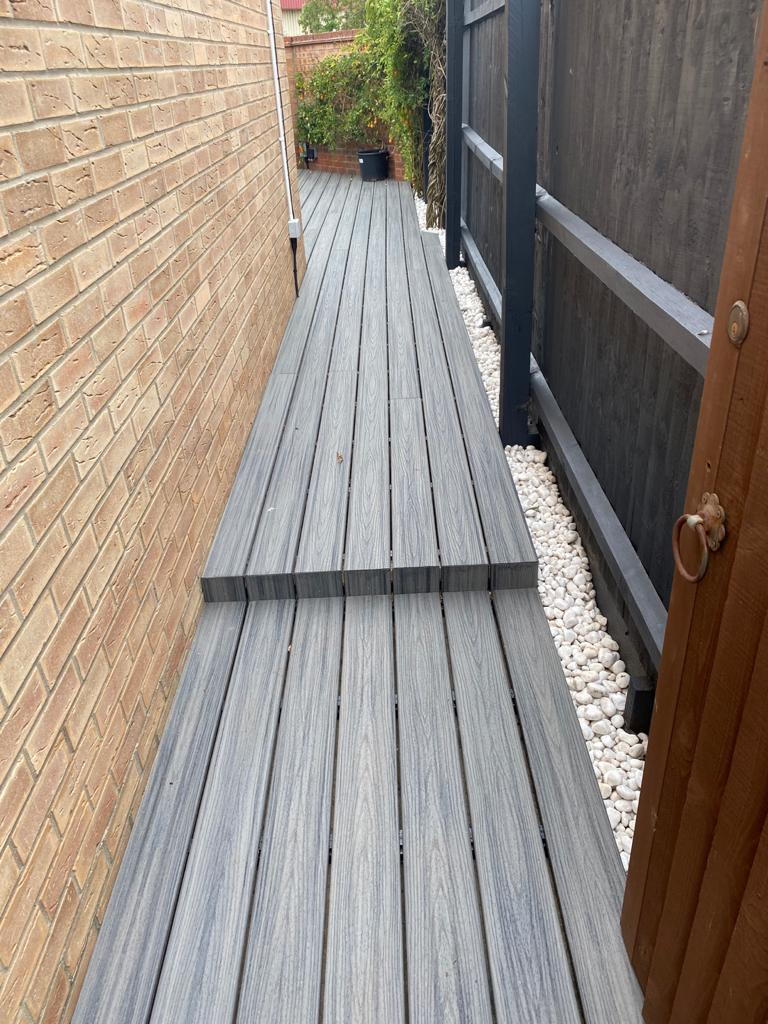 Before, during and after new roof
Before, during and after new and lead roof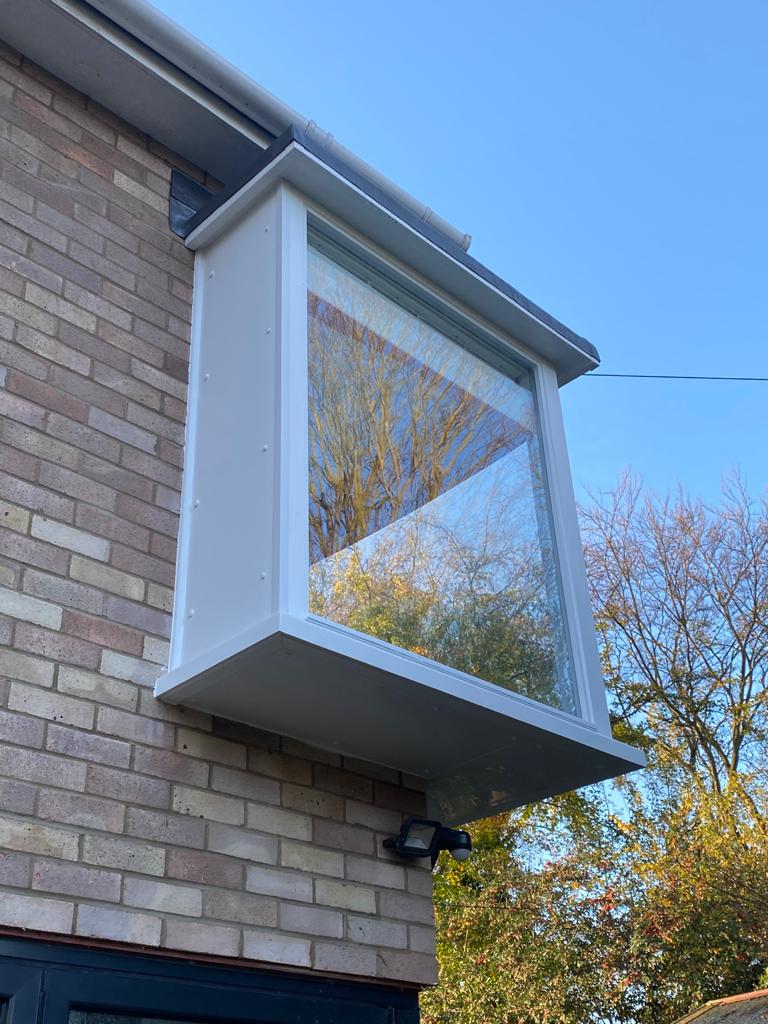 Oak bookcase and lounge alcove unit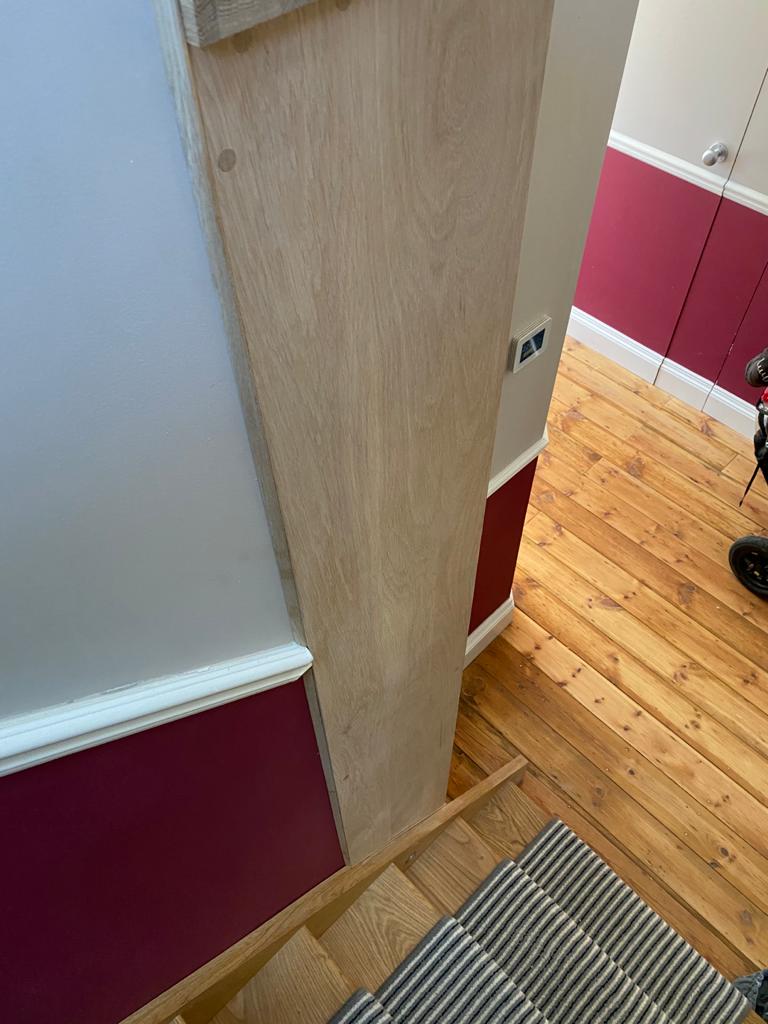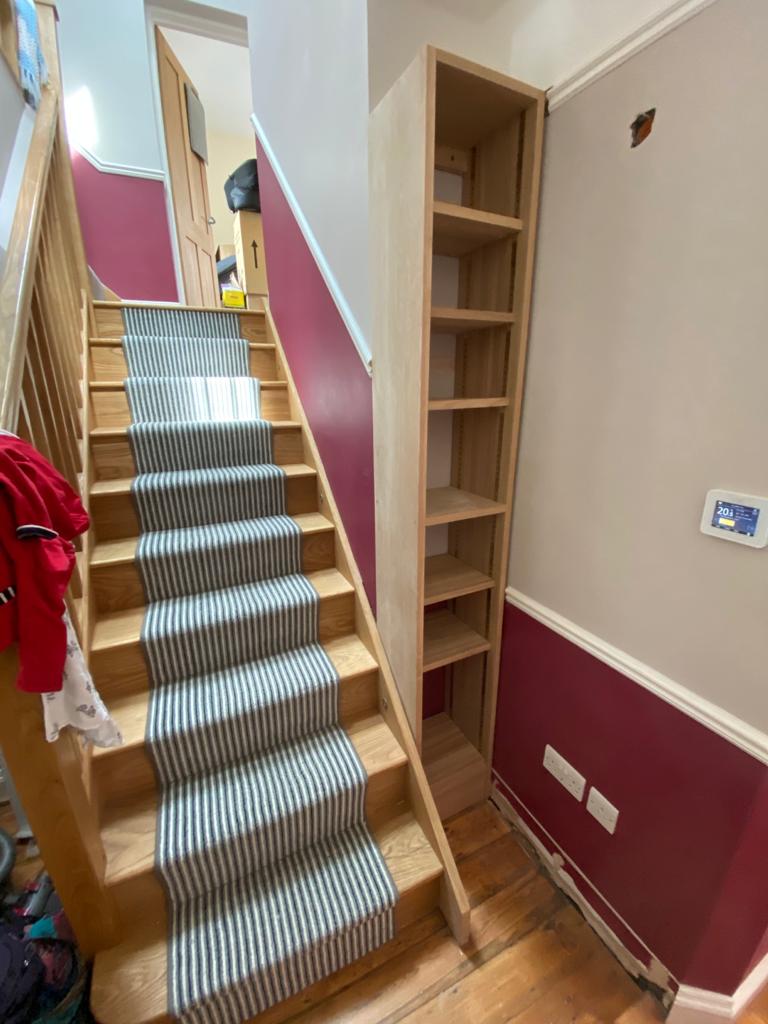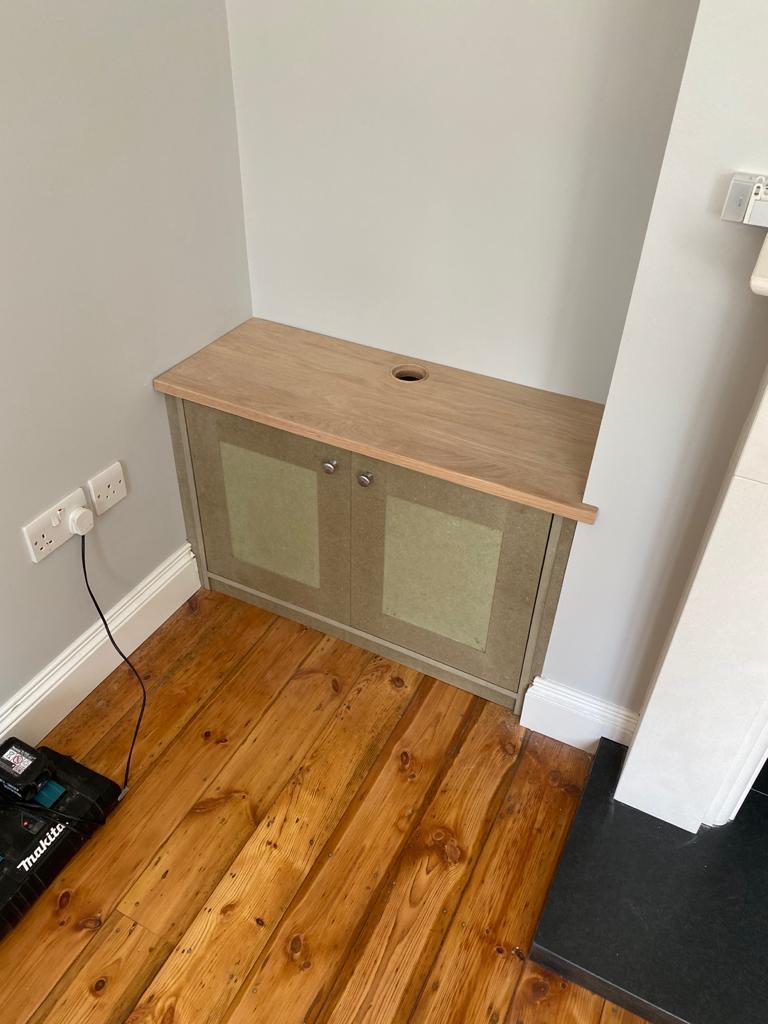 Full bathroom refurb before and after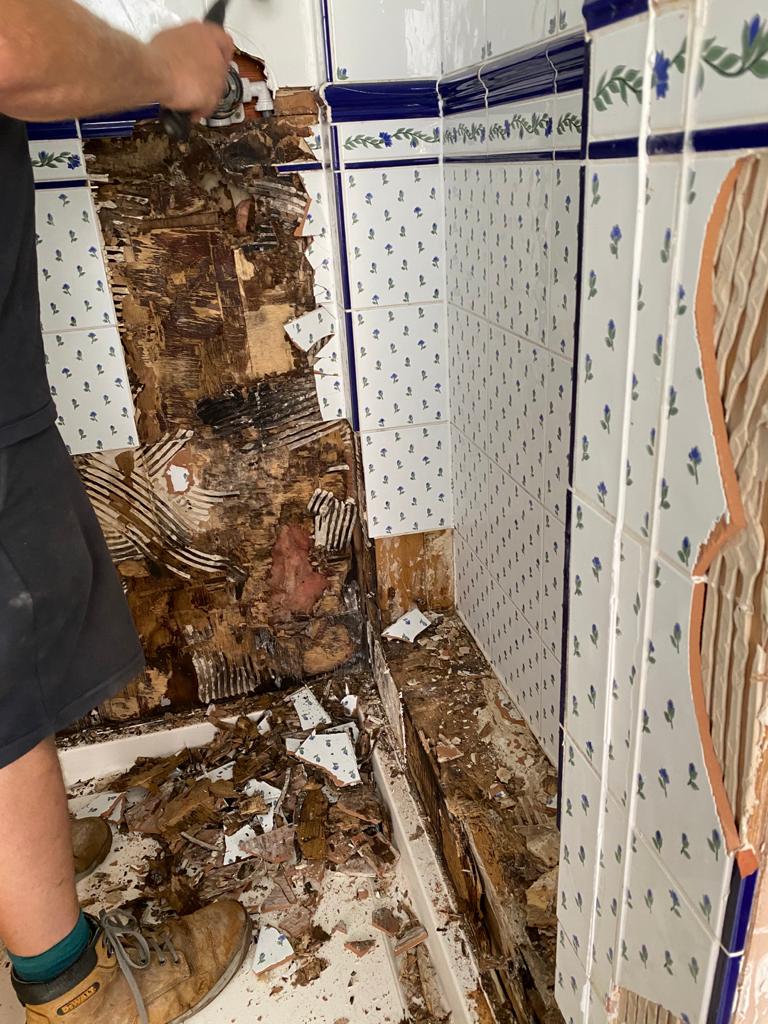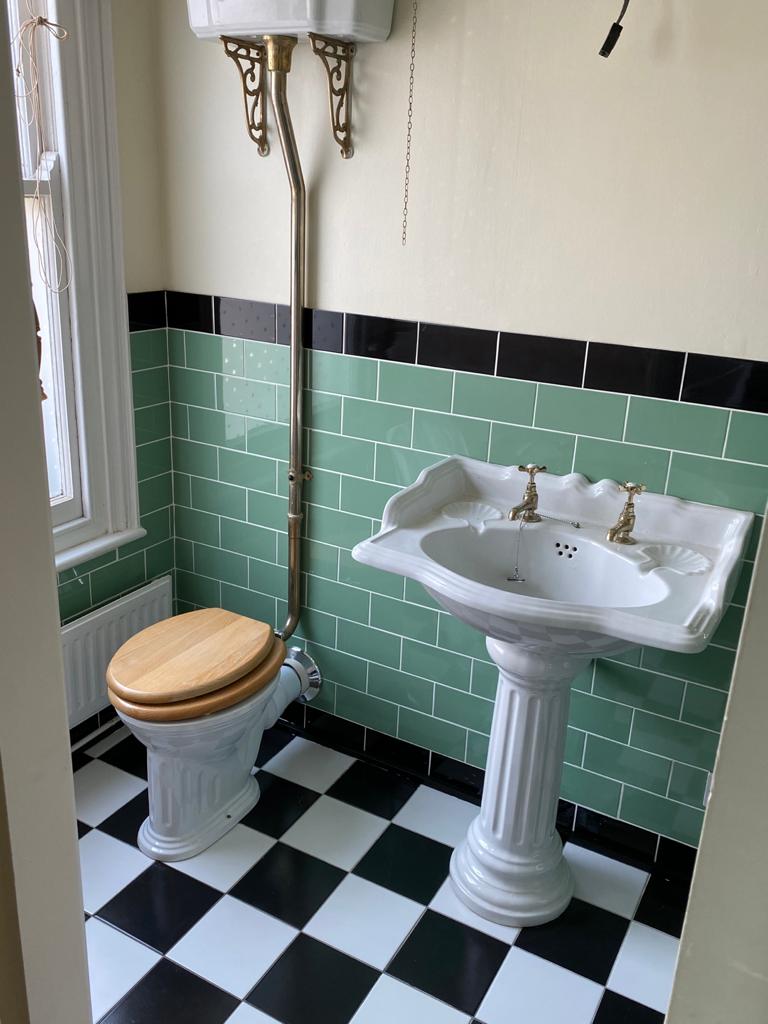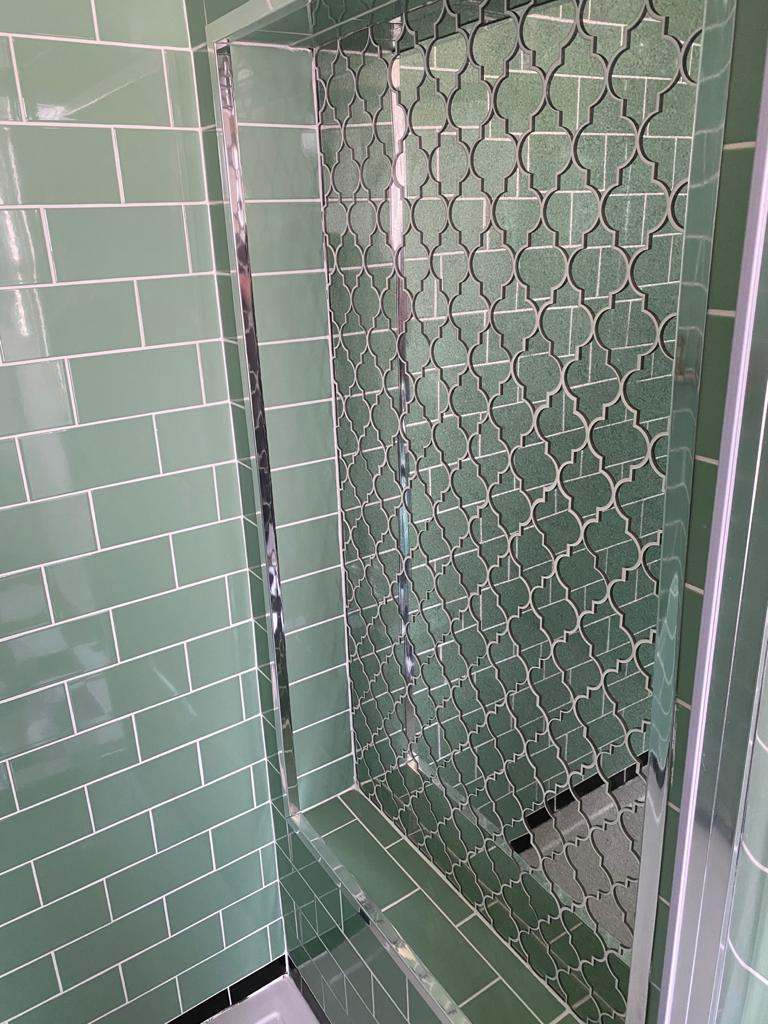 Two new back doors, made sprayed and installed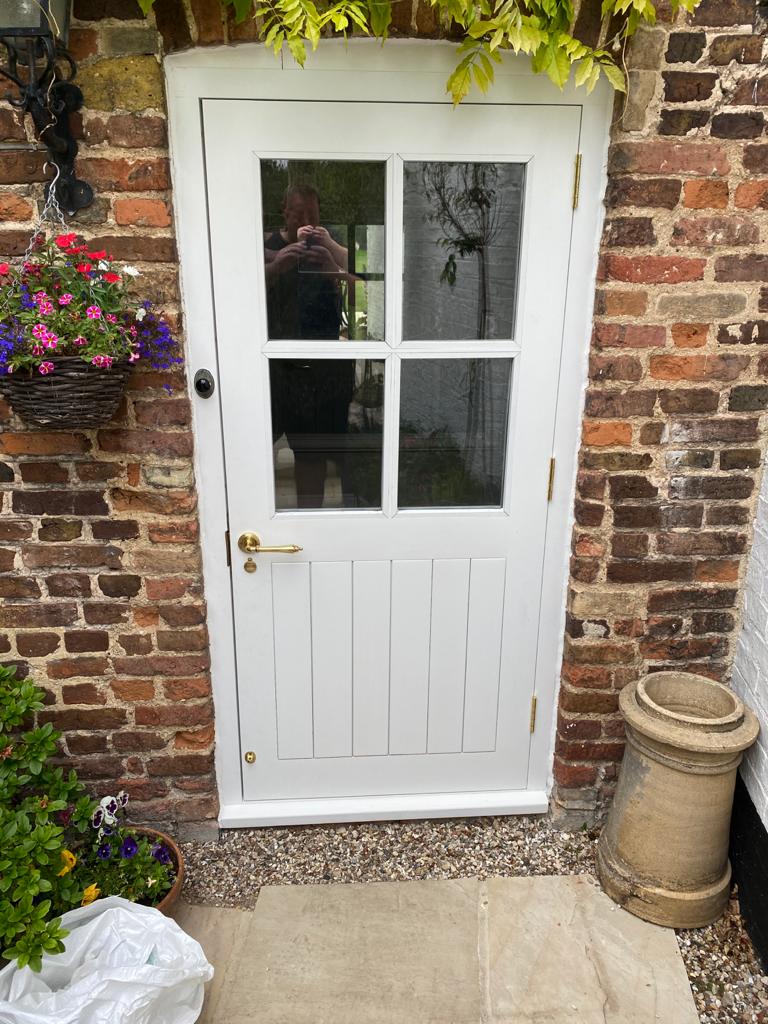 I engaged Dan's services to help me with the significant refurbishment of my small flat to include fitting wooden floors, installing a kitchen and shower room and making built-in cupboards. This was an important project for me. I needed someone who could translate the designs in my head into cost-effective, workable and beautifully finished outcomes and Dan has achieved this in exemplary fashion. He is a talented craftsman and Joiner with an eye for design detail that results in a very high standard of finish. He is also, most importantly, a conscientious, reliable, kindly and trustworthy person. His personal qualities and practical skills helped me create the beautiful little home I live in today and I cannot recommend him highly enough.
Dan
has done quite a lot of work for us over the last couple of years. A  lot of what he has done has involved repairing the work others have done and done badly!
The quality of his work is second to none. He is a perfectionist and so  I can guarantee that the finish will be superb. He clearly has a way with wood!
I would also add that he has gone above and beyond to be helpful and we cannot thank him enough. I would have absolutely no reservations about recommending him for all your carpentry needs.
Daniel Legge Joinery has done a wide variety of work for me over the last 10 years and without exception every project, no matter how large or small, has been a total success! Daniel is a highly skilled craftsman who always takes the trouble to understand exactly what your requirements are whilst managing your expectations on precisely what is possible. He is also trustworthy, reliable, polite, and tidy. Everything you could want.
First and foremost, Dan is a true craftsman, with all his carpentry carefully and beautifully executed. However, Dan is much more than a carpenter, he is also a great and reliable partner able to assist in a wide range of home services, as well as a great source of trusted tradesman in all areas. Always willing to help, he is a real pleasure to work with. We have happily and confidently recommended him to everyone we know!